Seminar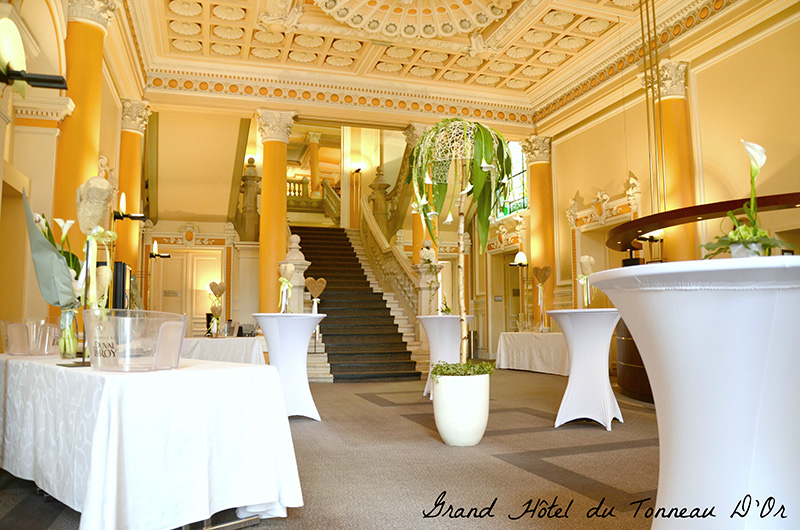 The Grand Hôtel du Tonneau d'Or is proud to propose you three lounges or meeting rooms,                               from 40 to 86 m ², being able to welcome up to 100 people according to the arrangement.
For your business meetings, all our rooms can be equipped with tables and chairs,                                               video-projectors with screen, whiteboards, paperboards, material of sound system.                                            Other supplies can be put at the disposal according to the request.
We can organize also a coffee or an apéritif of welcome, as well as the breaks of seminary.
For any event or reception, the Hall of the Hotel can be also privatized.
To restore you, we can work with a caterer, or recommend you the Balthazar restaurant,                                      adjacent to the Hotel and which proposes a traditional kitchen.
We study individually every request to propose you our best offer.
Bartholdi
86 m² & jusqu'à 100 personnes